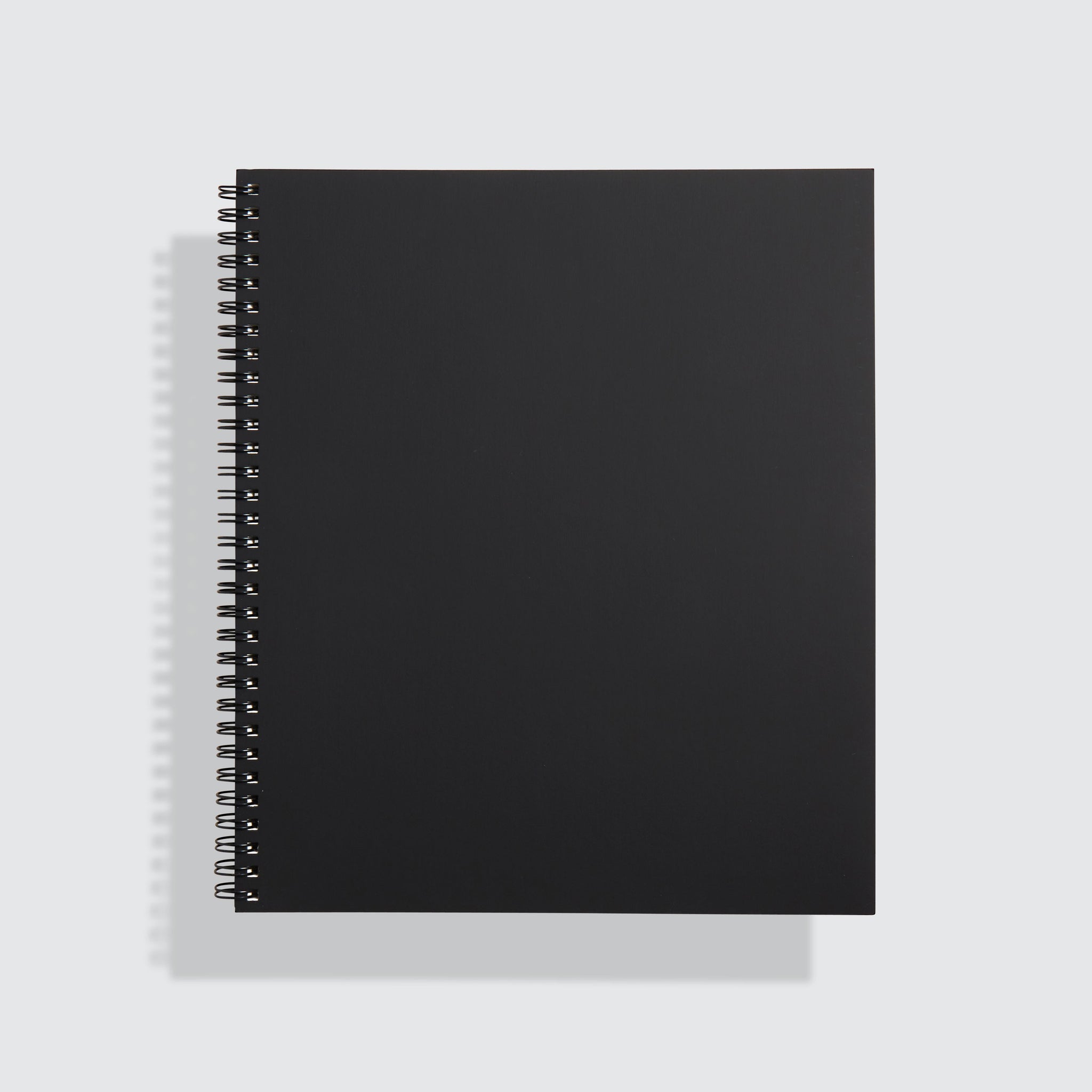 Reduced Action Book
Reduced Action Book
Less is more. Welcoming to the family the Action Method Reduced, the most minimal notebook in the line yet. Taking a page from the ideology of Dieter Rams — "Good design is as little design as possible" — the new series is reduced to its core.  
Find the same trusted lines and layouts of The Action Book, now without any color or branding. The neutral fields leave room for expression. You add the color.   
Technical Specifications
Pages:
50

Covers:
Semi-Hard Suede-Touch Cover

Size:
8.5" x 10.5"

Paper:
80lb Via Vellum Cool White Text

Binding:
Black Double Spiral